The IGFF held its first financing workshop last month, gathering B4IG members and partners around the question « How can corporates and investors partner to fund inclusive growth? In which priority areas? ».
The objective was to provide a collaborative space for corporates and investors to share, brainstorm and prioritize inclusive areas and programs.
7 priority inclusive growth themes were collectively identified:
Elimination of Forced Labour and Child Labour: Partnerships between corporates and suppliers, agency workers and service providers to eliminate forced labour and child labour;
Responsible Restructuring and Future of Work: Upskilling & Reskilling, site repurposing, local communities' development, employment of vulnerable groups;
Inclusive Sourcing: Sourcing Policies promoting Diversity & Inclusion on the entire value chain;
Living Wage: Living Wage Policies in direct operations and along the supply chains;
Access to Essential Goods & Services: Reduction of the poverty premium.
Just Transition: Transition to sustainable economic models that maximize positive social impact while minimizing negative social impact.
Youth: Recruitment (employment, apprenticeship), skills and integration (entrepreneurship, etc) challenges.
All participants were asked to share their top 3 priority programs and present how these contribute to delivering impact and transforming business models. We witnessed a lot of goodwill and motivation to collaborate and find funding solutions. We look forward to pursuing the work with our members to pilot financing partnerships on chosen areas.
The next steps will lead to the creation of an actionable framework for each priority theme to identify programs to be funded in partnerships. To this end, we are currently designing Requests for Proposals which will be shared with all our members.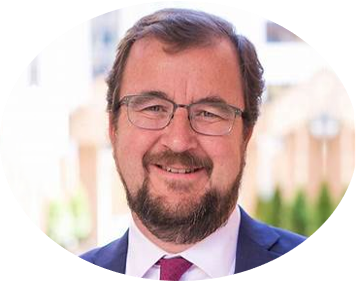 Bertrand Badre, IGFF Advisory Board – Managing Partner and Founder of Blue Like an Orange Sustainable Capital – Author of « Can finance save the world? »:
« This Forum is not about the talk, it is about walking the talk. We have a role of testing, spreading the news and scaling up what we can do together. I expect us to be practical, not only to focus on a nice prototype, but as well on finding the conditions to make our work scalable and industrialized. We run the risk to become mainstream, we should not refuse that risk. »