Recognizing the talents of youth through a new standard in vocational training:
Henkel is a partner of the program Equality in Vocational Training which, with more than 100 German companies, is addressing the mismatch between unemployed youth and vacant apprenticeship positions.
In Germany, each year around 50,000 students leave school without a school-leaving qualification, while about the same number of apprenticeship openings cannot be filled due to a lack of suitable applicants.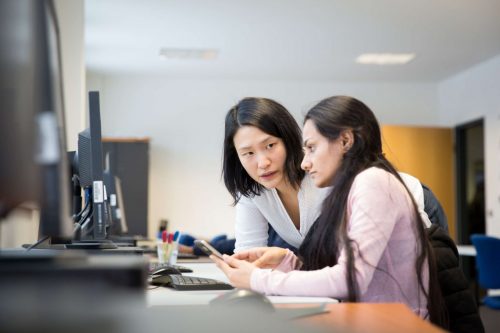 The program is reshaping vocational training around three pillars: basic education, professional education, and mental and cultural support. It is targeting underprivileged young people, including migrants/refugees. A successful conversion rate among previous participants of 73% has already shown the potential of the approach.
Through the participation in the B4IG accelerator program, Henkel aims to embark necessary stakeholders for a system change in the transition from school to vocation and to implement an accepted quality standard in the market of vocational training. The objective is to reach 30,000 students in the upcoming 3 to 5 years.